A preview of an updated Azure VMware Solution was announced this week, marking another step in Microsoft and VMware's joint effort to run VMware virtualization technology on the Azure cloud.
Azure VMware Solution is a first-party Azure service that's built and supported by Microsoft and endorsed by VMware. The service is designed to let organizations run VMware workloads natively on Azure.
Though VMware now describes its relationship with Microsoft as "a long-standing partnership and a shared heritage in supporting our customers," the development of the Azure VMware Solution has been fraught. A few years ago, VMware ripped a Microsoft "bare-metal" VMware stack that ran on Azure hardware, saying the effort was "neither certified nor supported by VMware."
Adding to the friction between the two companies, VMware has also partnered with Microsoft rival Amazon Web Services (AWS) for a "VMware Cloud on AWS" solution.
Tensions may have cooled since then, however. The first iteration of Azure VMware Solution emerged just about a year ago. This week's updated solution preview lets enterprises run their VMware technology -- including VMware vSphere, HCX, NSX-T and vSAN -- on Azure. Organizations can now completely migrate their existing on-premises VMware applications to Azure without the cost, effort or risk associated with needing to re-architect applications or retool operations, Microsoft said in its announcement.

"You can provision a full VMware Cloud Foundation environment on Azure and gain compute and storage elasticity as your business needs change," according to the announcement. "Azure VMware Solution is VMware Cloud Verified, giving customers confidence they're using the complete set of VMware capabilities, with consistency, performance, and interoperability for their VMware workloads."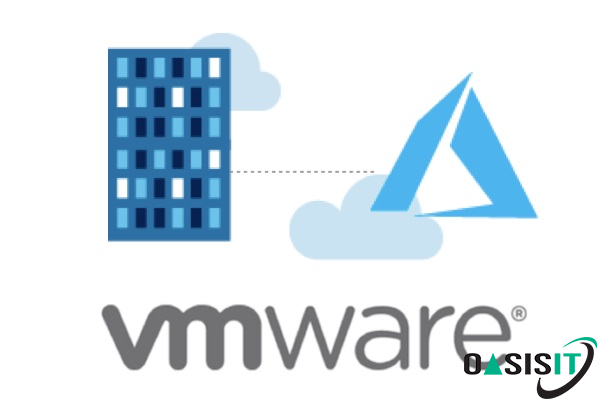 Microsoft said popular scenarios for the solution include:
Datacenter footprint reduction, consolidation and retirement: "Reduce your datacenter footprint with a one-time re-deployment of your VMware-based virtual machines. Lift and shift any vSphere-based workloads to Azure in a non-disruptive, automated, scalable, and highly available way without changing the underlying vSphere hypervisor."
Datacenter expansion based on demand: "Seamlessly and elastically expand or augment datacenter capacity -- and adjust your costs -- on demand for short periods of time."
Disaster recovery and business continuity: "Use a VMware stack deployed in Azure as a primary or secondary on-demand disaster recovery site for on-premises datacenter infrastructure."
Application modernization: "Tap into the Azure ecosystem to modernize your applications without having to rebuild your VMware-based environments."
For now, the Azure VMware Solution preview is available in U.S. East and West Europe Azure regions, with general availability -- and more regions -- expected in the second half of the 2020.
source:https://redmondmag.com/articles/2020/05/05/azure-vmware-solution-refresh.aspx?admgarea=BDNA