As IT pros around the world go all-out to support a workforce that's suddenly fully remote, many technology workers and companies are also joining efforts to alleviate the COVID-19 crisis in various ways, including developing products to combat the virus, tracking and predicting its spread, and protecting hospitals from cyberattacks.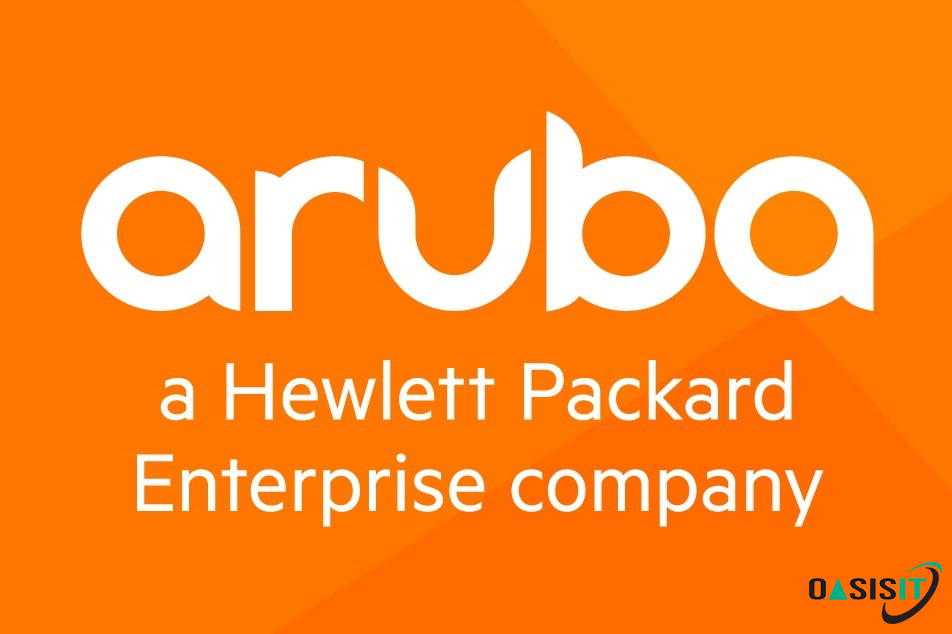 HPE Aruba provides network help to floating hospital in Italy
Aruba, a Hewlett Packard Enterprise company, has installed network infrastructure on the GNV Splendid, a passenger ferry that has been turned into a floating hospital to help fight the COVID-19 pandemic.
Moored in Genoa, Italy, the ship now provides added hospital space and medical treatment for COVID-19 patients. The network includes 70 access points and more 4 kilometers of cable, providing Wi-Fi coverage for healthcare workers and patients on board.
In addition to support for data transfers to and from Genoa hospital, the network is designed to improve the day-to-day experience for patients, giving them full internet connectivity. It also allows ambulance crews to provide real-time updates on the status of patients as they arrive.
The ship has been converted to support 25 patients, with cabins converted into isolation chambers, and is equipped with oxygenators to treat coronavirus patients who need low-intensity care and for recovery. If needed, the ship can increase its capacity to house about 400 patients.
Aruba is also donating $50 million in secure network connectivity kits for the provisioning of pop-up clinics, testing sites and temporary hospital facilities in the US, Canada and several countries in Europe and the Asia-Pacific region.


Cortado offers up free 50GB 'data rooms'
Berlin-based Cortado, which provides enterprise mobility and file sharing solutions for businesses, is offering free virtual data rooms for home offices and/or team collaboration efforts. The company's Teamplace software is for those "who prefer to work in their home office [and] need a virtual room in which they can work and share documents with others in the simplest possible way.
"With Teamplace, such virtual workspaces can be created very easily, without VPNs and shared with colleagues, partners or customers," the company said in a statement. "Cortado's cloud storage solution, which is dedicated to teamwork, offers Office 365 integration for editing documents, a comment function, file versioning, and an activity overview. The data is encrypted during transmission and securely stored on servers located in Germany."
Users interested in the data rooms start with 5GB of space, but the company said it would provide 50GB if needed. Users must send an e-mail to hello@teamplace.net and explain the data room's purpose to qualify.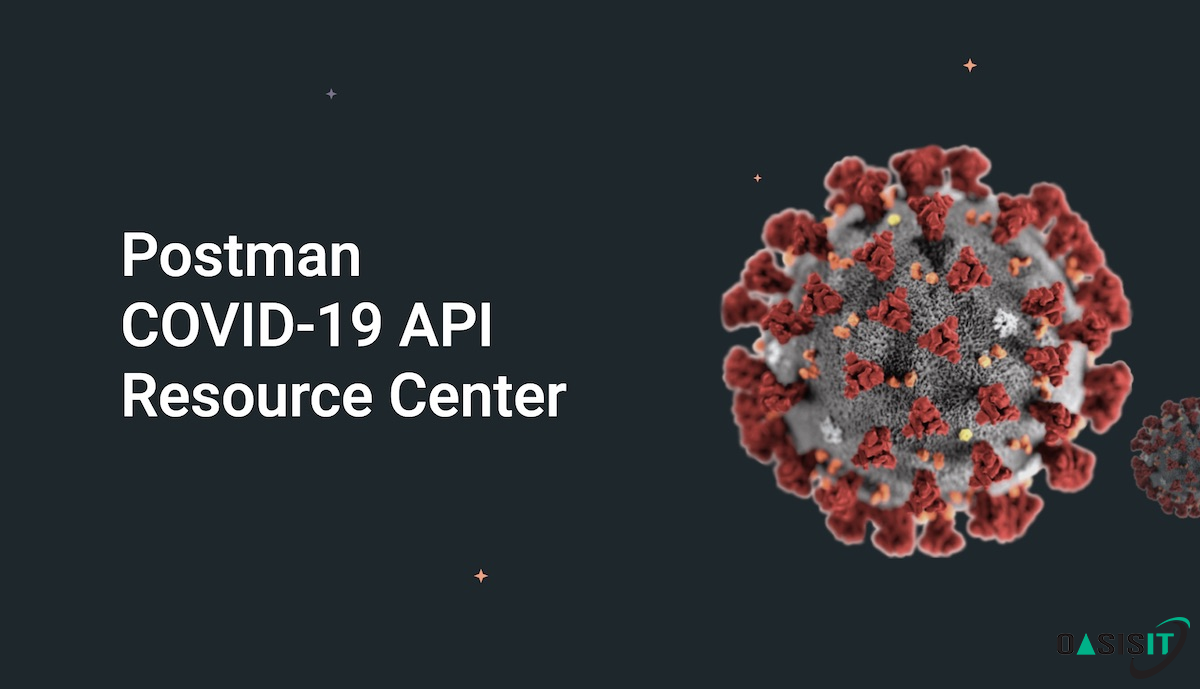 Postman develops COVID-19 testing site with crowdsourced info
Postman, a San Francisco-based platform for API development, has crafted a website that relies on crowdsourced information to locate coronavirus testing sites in the U.S.
"This effort to crowdsource and centralize the availability of COVID-19 testing locations across all 50 U.S. states uses two freely available online tools, while using APIs to make sure the location data can be syndicated and distributed as widely as possible," Postman said in a statement. "This resource can also maintain the accuracy and freshness of the API's source data by centrally managing it via Google Sheets. Contributors can email the Postman team when they find new or updated testing sites, and API developers can contribute their expertise via the GitHub page."
The effort follows the company's recently launched Postman COVID-19 API Resource Center, a list of APIs for health care workers, researchers, and government experts who need quick access to real-time critical data.


Spell looks to boost ML efforts in COVID-19 fight
New York-based Spell, which provides a platform for machine-learning and data analytics, is providing a number of resources – and free GPU compute access – to people and institutions fighting the coronavirus outbreak.
"Are you a machine learning engineer or data scientist eager to contribute your technical expertise to help fight the COVID-19 pandemic? We're here to help," the company said on its website. "In record time, the machine learning community has rallied together, organizing a large number of projects and crowdsourced efforts that enable practitioners to effectively contribute time and energy to this cause."
The resources Spell highlighted include:
CORD-19, a body of work that contains full texts and paper abstracts from 44,000 journal articles covering COVID-19, SARS-CoV-2, and the coronavirus family of viruses. It's available for download or as a Kaggle dataset.
LitCovid, a literature hub that provides a reference list of 1,500 COVID-19 and SARS-CoV-2 -specific papers curated by subject matter experts. Many of these articles are open access, and users can download paper metadata as a CSV file.
The 2019-nCoV dashboard, which was created by Johns Hopkins, tracks the regional and international spread of COVID-19. The dashboard is regularly updated and continues to be among the most accurate trackers on the web, according to Spell.
Collaboration spaces for data scientists. These include Data Against COVID, a Discourse channel for data scientists looking to collaborate on COVID-19 -related data science projects; and Help With COVID, a Y Combinator created volunteer-to-project matching website for COVID-19 -related software projects.

Amplify.ai, Messenger team up on AI messaging
Amplify.ai, which develops AI-driven, conversational virtual assistants, is offering up its virtual assistant for free to government health organizations fighting the pandemic. The company partnered with Facebook to allow the organizations to share information with concerned citizens during the COVID-19 outbreak. The company also deployed a COVID-19 virtual assistant for the Indian Government through MyGov, the world's largest government-to-citizen digital infrastructure, with more than 500 million users.
"Given the rapid rate of change around the pandemic, Amplify.ai's Messenger experience can automate responses to commonly asked questions and push information to a large population in a timely manner," the company said in a statement. "The main focus of Amplify.ai's solution...is that it is interactively delivering the latest news, expert information and official updates, while providing one-on-one engagements and solutions within 24 hours. The platform uses personalization, custom variables, and conversational data gathering analytics to provide citizens with COVID-19 information regarding test sites, symptoms, results turn-around time, and more."
"In pressing times like these, our team is equipped and dedicated to working in tandem with the team at Facebook ... to help government health organizations and UN agencies combat COVID-19," said Amplify.ai CEO and co-founder Mahi de Silva. "Our AI-powered, interactive platform delivers valuable insights not only to local organizations about community specific questions and issues but helps inform millions of citizens around the world with a fast turnaround."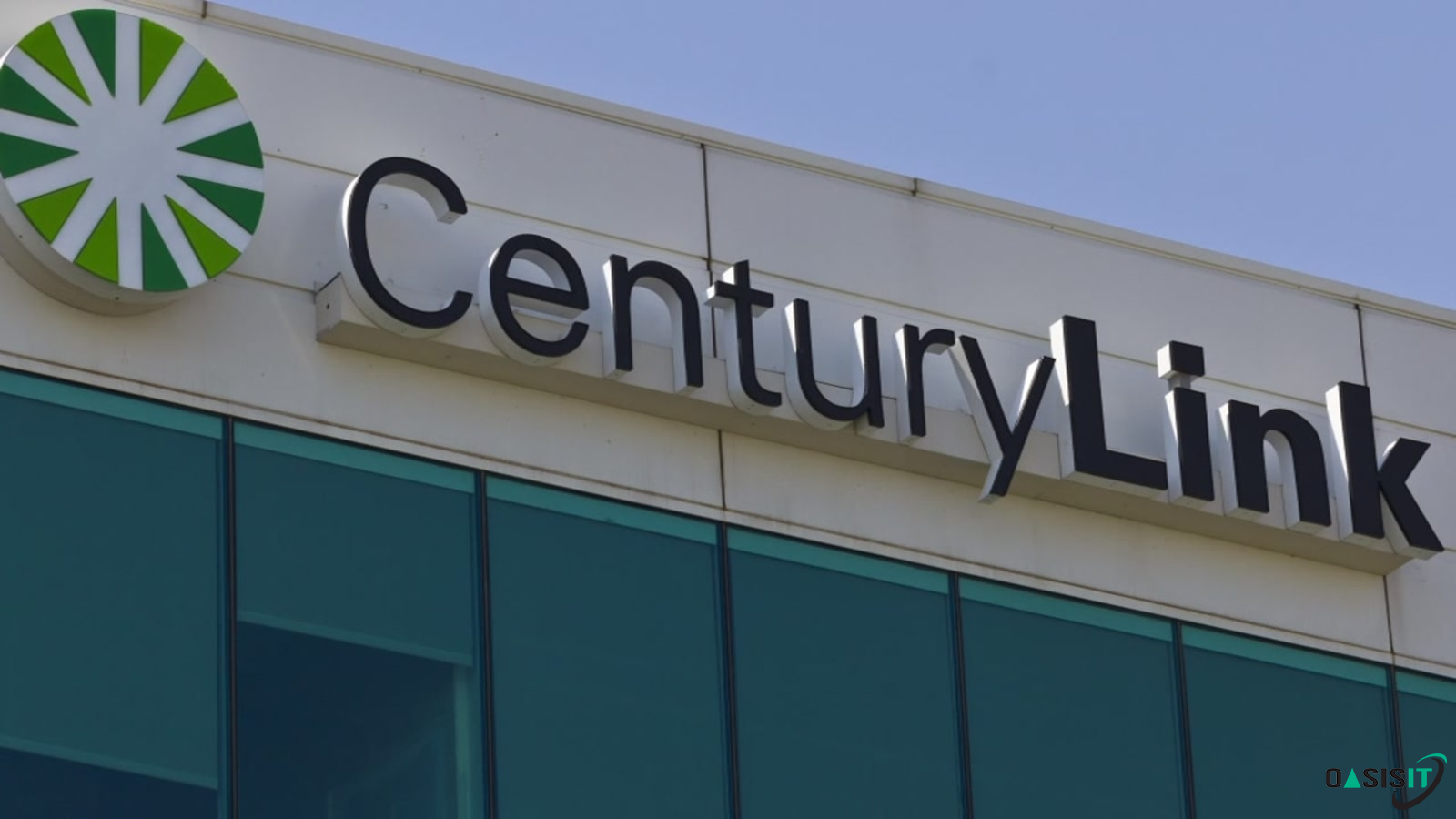 CenturyLink donates high-speed internet to temp hospitals
As the number of temporary hospitals grows in the U.S. to help patients affected by the COVID-19 outbreak, CenturyLink said it's donating mich-needed fast internet connections to the facilities.
"Grappling with the sudden need for more hospital beds and overflow capacity, local municipalities are transforming various facilities into temporary field hospitals," the company said in a statement. The list of facilities the company is provisioning now includes:
The U.S. Naval Ship Mercy, now operating at the port of Los Angeles. CenturyLink set up high-speed connectivity for the Mercy and a 1-gigabit Ethernet circuit connecting the Defense Information Systems Agency's shored-based Naval Air Station North Island to the ship.
The CenturyLink Field Event Center in Seattle, which got a 200 Mbps fiber connection.
The Oregon State Fair and Exposition Center in Salem, Ore., which got a 1-gigabit Ethernet connection.
Seattle, which got high-speed fiber internet connections at eight quarantine locations.
"This is the beginning of our essential work to assist healthcare workers on the front lines, as we respond where we are needed the most," said Ed Morche, CenturyLink's president of government and enterprise markets. "As these needs arise across the country, CenturyLink is coordinating with local government, hospitals, and the military to locate field hospitals on our network so we can provide immediate connectivity."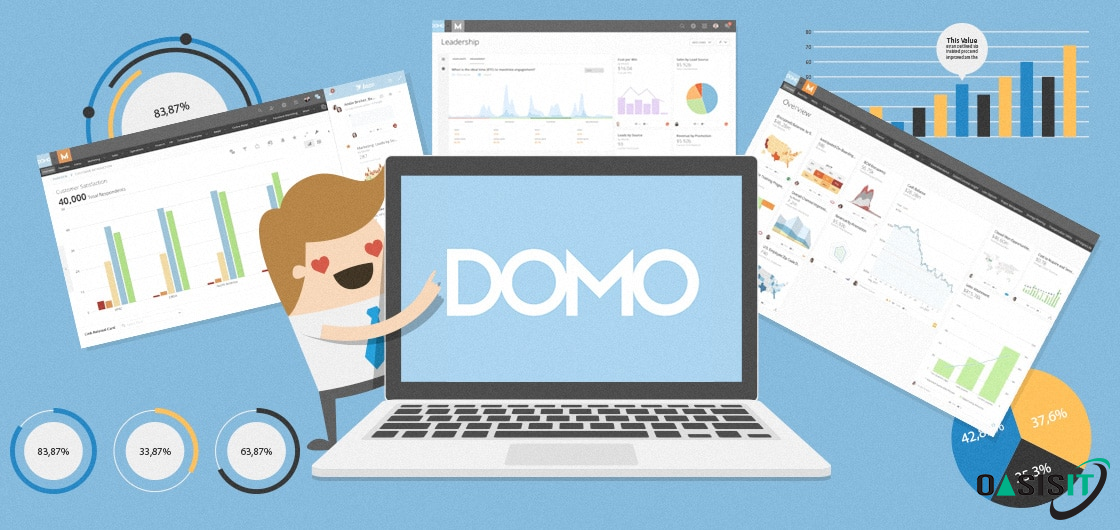 Domo updates COVID-19 Global Tracker
Looking to bolster the data about the pandemic it's already providing, analytics firm Domo has updated its free, interactive Coronavirus (COVID-19) Global Tracker with county-level infection statistics, stay-at-home orders and testing-by-state data.
"We've seen incredible interest in this free resource as organizations of all kinds seek to quickly understand how the virus is impacting the world in which they operate," said Domo CEO and founder Josh James. "Easy access to consumable data can help inform critical decisions and actions that help navigate through this crisis. We're seeing hundreds of customers — healthcare organizations, grocers, national retailers, logistics firms and many others — combine the underlying data sets with their own operational data to help them respond more quickly to the changing environment."
Updated every 10 minutes, the tracker aggregates and cross-checks data from sources including the Centers for Disease Control (CDC), the World Health Organization (WHO), Johns Hopkins University, Worldometer and Enigma.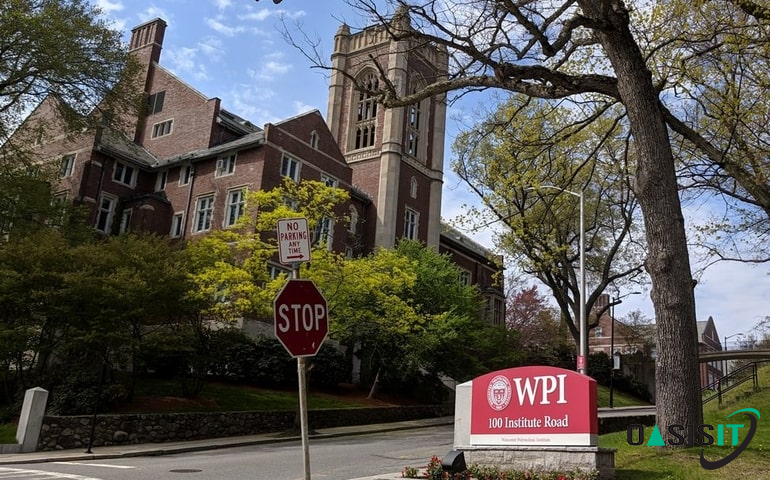 WPI turns to 3D printing to create ventilators
Researchers at Worcester Polytechnic Institute (WPI) in Worcester, Mass. are developing designs that could be used with 3D printers to create ventilators from readily available manual, handheld, bag valve mask (BVM) resuscitators.
"The WPI researchers are going to make designs of multiple devices and their components publicly available so anyone with a 3D printer and a background in electronics and mechanical engineering could use them to produce ventilators for their local hospitals," according to WPI's Sharon Gaudin. "A manufacturing company also could use the designs to produce ventilators quickly and at scale."
"We're taking things that are used every day in emergency medicine and finding a way to turn them into safe, reliable, and readily replicable ventilators that can save patients' lives. And we're sharing those designs with the world," said Gregory Fischer, professor of robotics engineering and mechanical engineering and director of the PracticePoint Medical Cyber-Physcial Systems R&D Center.
The ventilators built from the WPI designs are meant to be used for more stable patients so commercial ventilators with more advanced sensing and control can be saved for critical patients hit hard by the COVID-19 outbreak.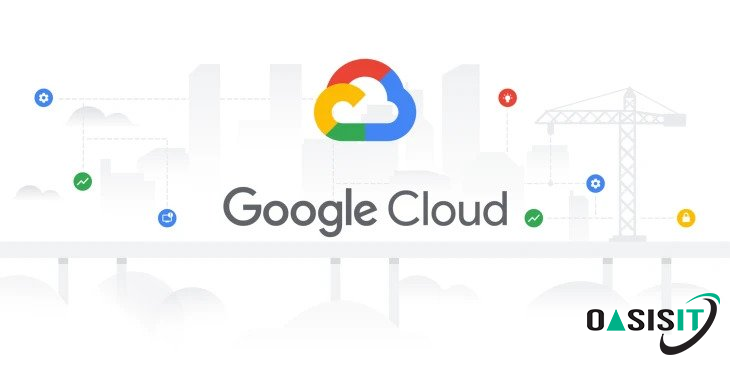 Google Cloud offers COVID-19 Public Datasets
Google on Tuesday unveiled a COVID-19 Public Datasets program designed "to make data more accessible to researchers, data scientists and analysts," the company said. "The program will host a repository of public datasets that relate to the COVID-19 crisis and make them free to access and analyze. These include the Johns Hopkins Center for Systems Science and Engineering (JHU CSSE) dataset, Global Health Data from the World Bank, and OpenStreetMap data.
"As with all data in the Google Cloud Public Datasets Program, Google pays for storage of datasets in the program. BigQuery also provides free queries over certain COVID-related datasets to support the response to COVID-19. Queries on COVID datasets will not count against the BigQuery sandbox free tier, where you can query up to 1TB free each month."
In terms of limits and duration, the company pledged that the datasets will remain free until Sept. 15, and said queries of COVID data are free. But if "you join COVID datasets with non-COVID datasets, the bytes processed in the non-COVID datasets will be counted against the free tier, then charged accordingly to prevent abuse.
The datasets will be updated daily.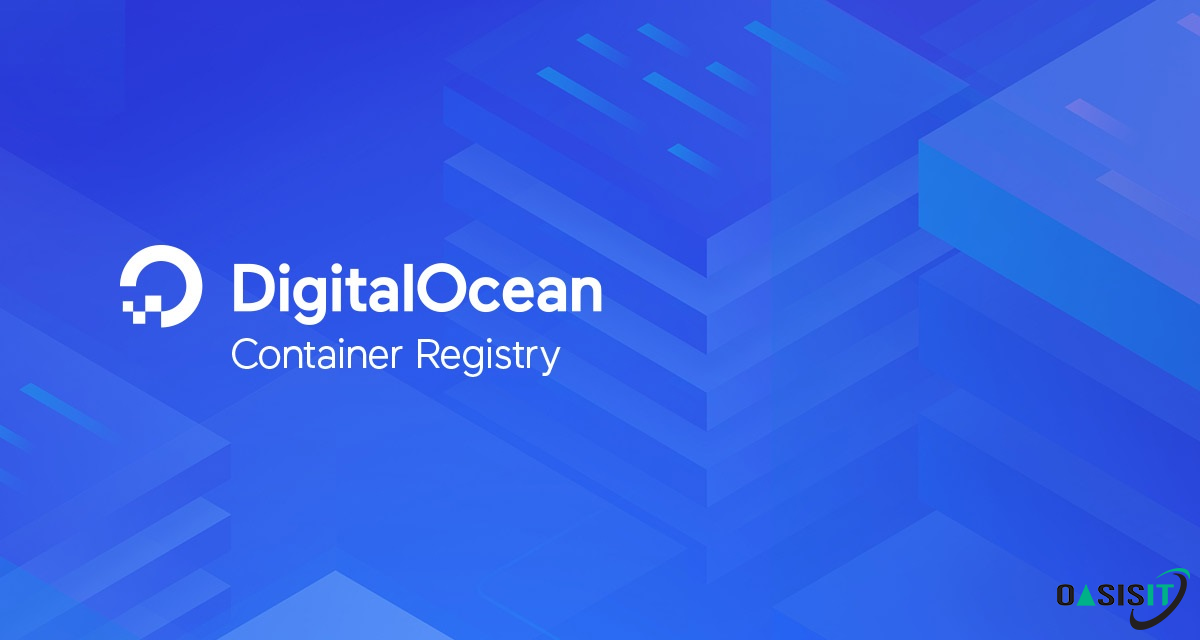 DigitalOcean offers developer cloud assets
For nonprofit groups working against the COVID-19 pandemic, DigitalOcean is offering $100,000 in infrastructure credits for new projects and up to $50,000 in cash donations to the company's COVID-19 Relief Fund. (The company gives $100 for each proposed project that meets DigitalOcean requirements.)
The kinds of efforts it's backing include:
Applications or online resources designed to educate, coordinate help, or track the virus;
Hackathons or virtual challenges related to the pandemic;
Tools that teach others and enable and support online education;
And projects that help SMBs affected by the coronavirus.
"Our community is full of innovators and technologists who are leveraging their skills to create tools, resources, and events with missions focused on the COVID-19 pandemic," the company said on its website. "As always, we're inspired by our community ... and we're committed to helping bring your impactful ideas to life."

Kaleyra: Free text messaging for the Italian Red Cross
Cloud-based communications firm Kaleyra is supporting the Italian Red Cross (Croce Rossa Italiana, CRI) with a free text-message service for volunteers and citizens dealing with the spread of COVID-19. By texting 4353535, the CRI can recruit health workers in affected areas, manage questions from citizens, and communicate quickly with volunteers, Kaleyra said. The toll-free number can be reached by all local operators to help direct essential medical services through text messages.
"The Coronavirus pandemic has forced all of us to change our habits — the way we travel, the way we live, and the way we work," the company said in a March 26 blog post. "Work from home has become the new norm. Like many other businesses, we, too, are working remotely. We are doing our best to equip our employees and other stakeholders to work remotely as far as possible. Work from home however, does not mean the end of teamwork or business...."
The service for the CRI has seen more than 7,500 text messages since it went into operation in mid-March.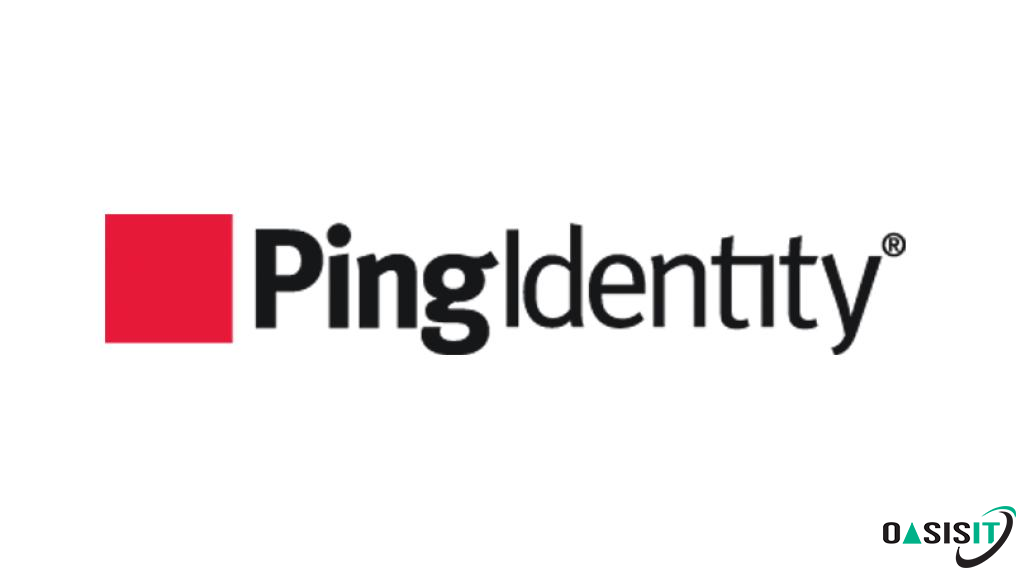 Ping: Free single sign-on, MFA for remote workers
Ping Identity, which provides cloud-based sign-on (SSO) and multi-factor authentication (MFA) security options, is offering six month of its services for free to new customers for unlimited apps and identities, or six months of free MFA for existing customers. The move comes in response to the rush by companies to have their employees work from home as the COVID-19 outbreak worsens worldwide.
"People around the world are being encouraged or required to work from home to stay healthy and do their part to slow the spread of COVID-19," the company said on its website. "We want to do our part to help.... That's why we're providing enterprises with fast, free SSO and MFA for unlimited applications."
According to Ping, customers who use its service get:
One-click access to all of their SaaS applications;
Strong authentication for VPN connections;
And increased productivity and security for at-home workers.
Ping provides identity security services to a wide variety of companies across numerous industries, including HP, Netflix, Chevron, Intuit and BlueCross BlueShield of Tennessee, among others.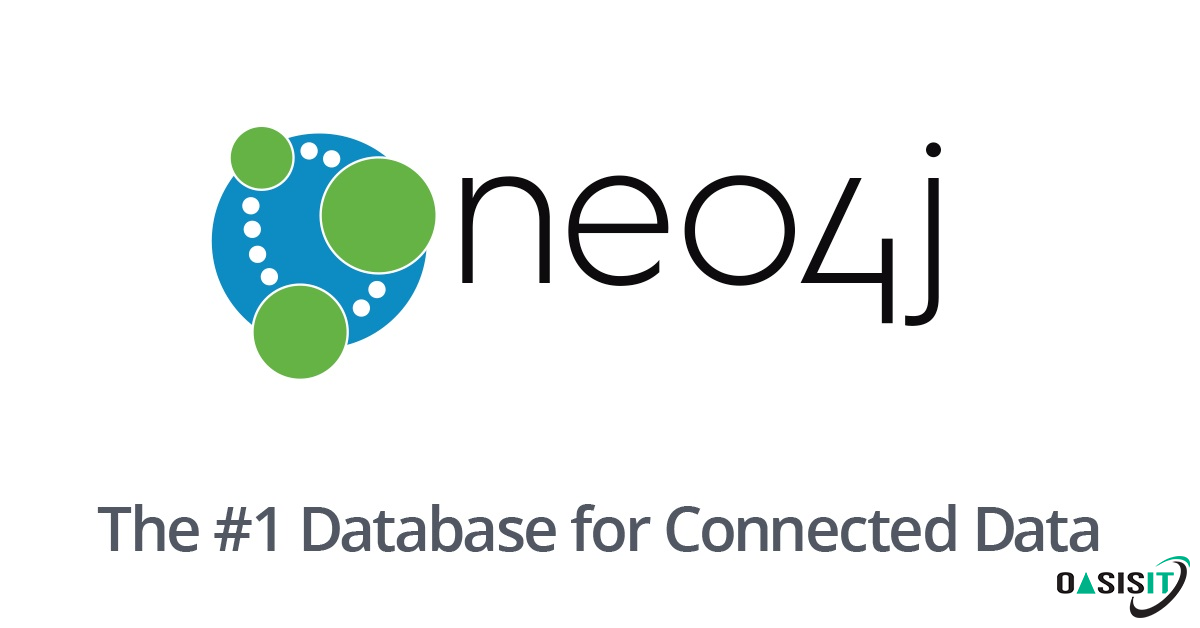 Neo4j offers help with graph analytics
Neo4j is offering free access to commercial versions of its Graph Data Platform and other assistance to developers, researchers and data scientists working on COVID-19-related projects. "The goal is to help data scientists and researchers analyze the massive amounts of connected data about people, infections, locations, drugs, and more," the company said in a statement.
COVID-19 project submissions should be made online using this Google Doc.
The company is also hosting a virtual Graphs4Good Hackathon through April 14 for those looking to "contribute their energy towards a meaningful graph project." On April 15, Neo4j plans to invite project leads and contributors to present in a Graphs4Good Project Showcase. (The hackathon, announced March 26, already has more than 150 sign-ups.)
Neo4j highlighted the COVID graph — a knowledge graph by researchers, developers and volunteers that integrates various COVID-19 public datasets to help researchers and scientists more efficiently find their way through relevant publications, case statistics, genes and functions, molecular data and more.

AI to help overloaded hospital switchboards
A Palo Alto, Calif. AI company, Aisera, is offering its software free for 60 days to help healthcare organizations and government agencies manage a crush of queries and phone calls from people woried about the COVID-19 outbreak.
Specifically, the company said its remote working virtual assistant and collaboration app can bolster "customer service during a time of need during the global pandemic. The Aisera Virtual Assistant will help hospitals and government agencies deliver COVID-19-related responses to the high volume of questions, concerns, and inquiries caused by this pandemic," the company said in a statement.
"The overwhelming amount of inquiries [is] beyond what staff and current tools can handle," said Aisera CEO Muddu Sudhakar. "We know this tool can help save lives and slow the spread of this disease by providing timely response to urgent public inquiries."
"Hospitals are setting up chatbots, symptom checkers, and telemedicine tools virtually overnight to triage patients, so that healthy people can stay home," the company said. "Aisera's self-learning [service] employs the key components of AI — NLU and Natural Language Processing (NLP) — to enable unsupervised learning and a stateful flow of dialogue...."
Aisera's software works with a number of service desk offerings, including those from Salesforce, ServiceNow, Atlassian and BMC.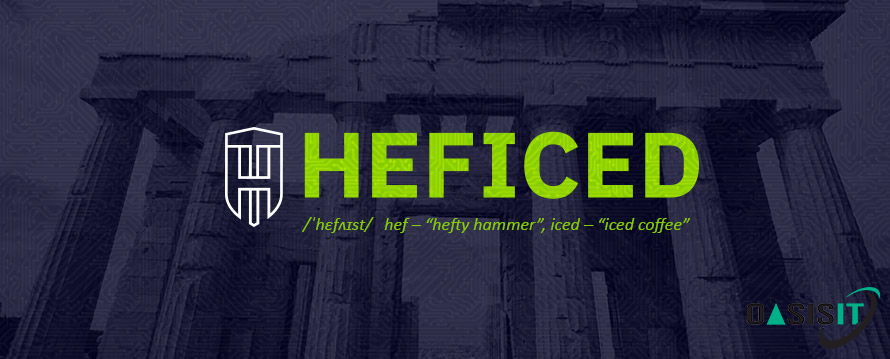 An infrastructure boost for firms fighting COVID-19
London-based infrastructure provider Heficed said Monday it will offer its services for free to companies working on the front lines to end the COVID-19 pandemic.
"Heficed can provide organizations in need with servers for data storage and processing, secure cloud hosting to protect mission-critical data and a fast and reliable internet connection that would help maintain operational stability," the company said in a statement.
Founded in 2008, Heficed aims to help companies and government organizations order, lease, deploy, and manage IP addresses. Its platform automates what can be a time-consuming process, lowering the costs associated with provisioning IPs to physical and virtual infrastructure.
The company said organizations should contact it via hello@heficed.com and provide information "about the project they are currently working on and details on the required resources. Heficed believes that joining forces with the organizations standing in the front lines of this crisis will accelerate the development of solutions that will help combat the pandemic."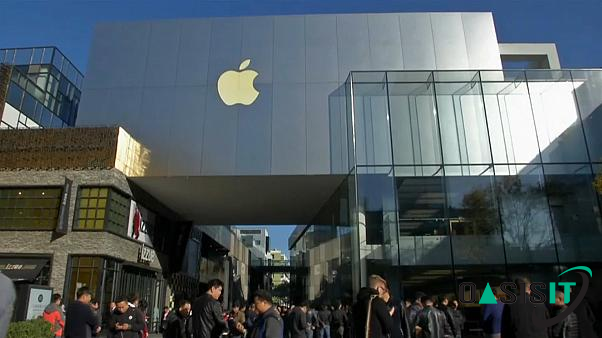 Apple launches COVID-19 app, website
Apple on Friday unveiled a screening tool and set of resources designed to help people stay updated on the ongoing pandemic and take steps to protect their health. The information provided is based on the latest Centers for Disease Control guidance.
The new COVID-19 website and the COVID-19 app (now available in the company's App Store), were created jointly with the CDC, the White House Coronavirus Task Force and the Federal Emergency management Agency.
The app and website allow users to answer a series of questions involving risk factors, recent exposure and symptoms of the coronavirus. In turn, users will get CDC recommendations on next steps, including guidance on social distancing and self-isolating, how to monitor symptoms, whether or not a test is recommended, and when to contact a medical provider. This screening tools are not designed to replace instructions from healthcare providers or guidance from state and local health authorities, the company said.

Start-up Apollo tweaks platform to match healthcare pros with hospitals
A health-tech startup that matches healthcare professionals with healthcare organizations and facilities seeking immediate shift coverage has relaunched its platform in light of an expected nationwide shortage of nurses, physicians, healthcare workers, and volunteers due to the COVID-19 pandemic. The online tool from Apollo is intended to reduce the strain on the U.S. healthcare system; Apollo has waived any fees for using its platform for the next four weeks.
Using the platform, hospitals can post jobs and job-seeking professionals can create profiles. An algorithm then matches those institutions needing immediate assistance with potential employees to address staffing challenges. Apollo has more than 90 physicians enrolled from several major health systems.
"As medical professionals, we understand the desperate need of the healthcare community right now," said Apollo Founder and CEO Jon Lensing. "We believe that this shift in our original plans better serves our hurting nation. Our mission has always been to help save lives, and it will forever remain that."
"COVID-19 has rapidly changed life in the United States in ways that few thought possible just weeks ago," the company said in a statement. "While we adapt to these changes, there may be even more changes to come including increased strain and demand on our healthcare facilities and healthcare providers. At Apollo, we want to help mitigate the stress endured by both healthcare facilities and healthcare providers."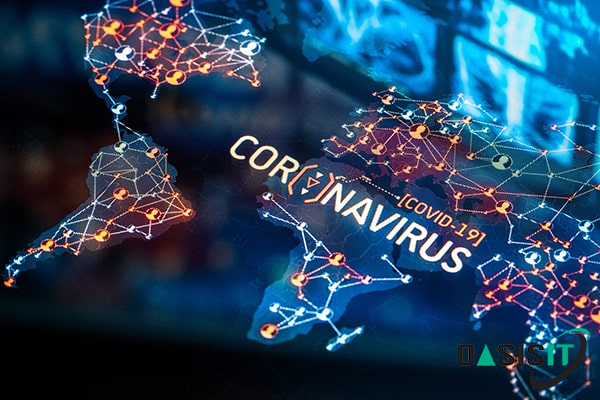 IBM, Google, Microsoft, HPE and others create an HPC consortium
A number of major tech players, government agencies and universities has joined forces to create a COVID-19 High Performance Computing Consortium that hopes to speed up the fight against the spread of the COVID-19 virus.
The group includes IBM, AWS, Google, HPE, Microsoft, NASA, the U.S. National Labs, NASA, the Massachusetts Institute of Technology, the White House Office of Science and Technology Policy and the U.S. Department of Energy, among others.
The idea is to meld the high-performance computing (HPC) systems supported by consortium members to help researchers run massive amounts of epidemiology, bioinformatics, and molecular modeling calculations. The experiments would take years to complete if done by hand, or months if handled on slower, traditional computing platforms, according to IBM.
New York's technology SWAT teams
New York officials are pulling together "Technology SWAT teams" as the state struggles to deal with COVID-19 outbreak.
"New York State is launching technology driven products with leading global tech companies to accelerate and amplify our response to COVID-19," the state said on its official website. "We are looking for impactful solutions and skilled tech employees to help. Individuals from leading global technology companies are being deployed across high-impact and urgent coronavirus response activities."
In particular, New York is seeking "experience in product management, software development/engineering, hardware deployment and end-user support, data science, operations management, design, or other similar areas. Technology companies, universities, nonprofits, research labs, and other organizations with technology expertise are invited to submit an expression of interest."
IT pros interested in helping must complete an "Interest Form." The state envisions 90-day deployments and is focusing on workers already working remotely, especially in the Eastern and Central U.S. time zones.
"Given that many employers are having many workers work from home, volunteers would collaborate virtually with New York State teams," the state said. "So, preference will be given to those in the Eastern and Central US time zones, but we are open to the west coast as well."
New York — especially New York City — has been hard hit by the coronavirus pandemic, and leads the nation in diagnosed cases.

The Devpost hackathon
Hoping to generate "software solutions that drive social impact," Devpost has organized a COVID-19 Global Hackathon to try to fight the ongoing coronavirus pandemic.
"We're encouraging YOU — innovators around the world — to #BuildforCOVID19 using technologies of your choice across a range of suggested themes and challenge areas — some of which have been sourced through health partners including the World Health Organization and scientists at the Chan Zuckerberg Biohub," Devpost said.
"The hackathon welcomes locally and globally focused solutions, and is open to all developers — with support from technology companies and platforms including AWS, Facebook, Giphy, Microsoft, Pinterest, Slack, TikTok, Twitter and WeChat, who will be sharing resources to support participants throughout the submission period."
Devpost said it's working with a number of partners including the WHO to find "key challenge areas" that tech innovation could help solve. Those areas include: accurate disease-prevention information "in languages/formats that resonate locally, as well as regional needs for expertise, resources/supplies and financial support from donors."
The organization is focused on seven major areas, but suggested that developers use the technologies of their choice in any way they think they can make an impact. The seven highlighted areas include:
Health: Address and scale a range of health initiatives, including preventative/hygiene behaviors (especially for at-risk countries and populations), supporting frontline health workers, scaling telemedicine, contact tracing/containment strategies, treatment and diagnosis development.
Vulnerable populations: Problems faced by the groups of people who are disproportionately affected by the various health, economic, and social issues related to the COVID outbreak around the world, such as those with underlying health conditions or a thin social safety net.
Businesses: The set of problems that businesses are facing to stay afloat, collaborate effectively, and move parts of their business online.
Community: Promoting connection to friends, family, and neighbors to combat social isolation and the digitizing of public services for local governments.
Education: Alternative learning environments and tools for students, teachers, and entire school systems.
Entertainment: Alternatives to traditional forms of entertainment that can keep the talent and audiences safe and healthy.
Other: The above themes are just suggestions. Feel empowered to get creative!
The organization is working with a variety of companies, including Oculus, Uber, Evernote, Twitter, Twilio, Venmo, IBM, Microsoft and Qualcomm. The deadline to register for the hackathon is 12 p.m. ET Monday, March 30. Highlighted projects will be announced April 3.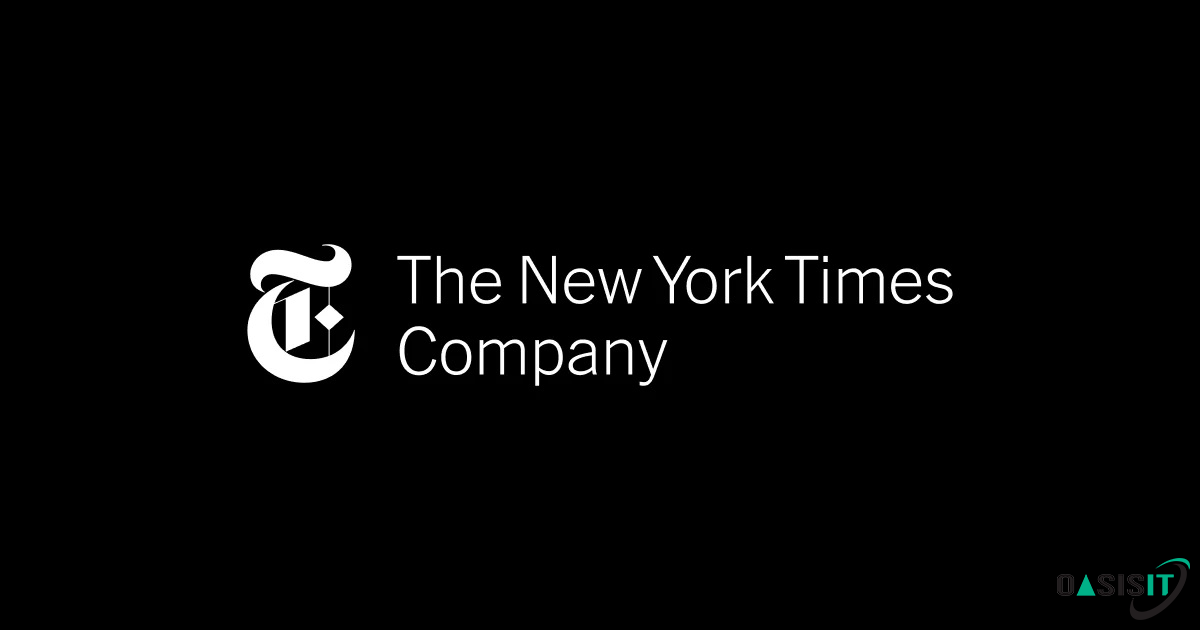 N.Y. Times releases coronavirus dataset
The New York Times made public its comprehensive datasets on coronavirus cases in the U.S. after requests from researchers, scientists, government officials and businesses looking to better understand the virus and model how the pandemic might evolve. The datasets are available on GitHub.
The Times has been tracking cases since late January "after it became clear that no federal government agency was providing the public with an accurate, up-to-date record of cases, tracked to the county level, of people in the U.S. who had tested positive for the virus," the company said in a statement.
"We hope the dataset can help inform the ongoing public health response to the pandemic and ultimately, save lives," said New York Times Executive Editor Dean Baquet. "We believe the data may help reveal how Covid-19 has spread through communities and clusters; which geographic areas may be hit the hardest; and how its spread in hard-hit areas may offer clues for regions that could face wider outbreaks in the future."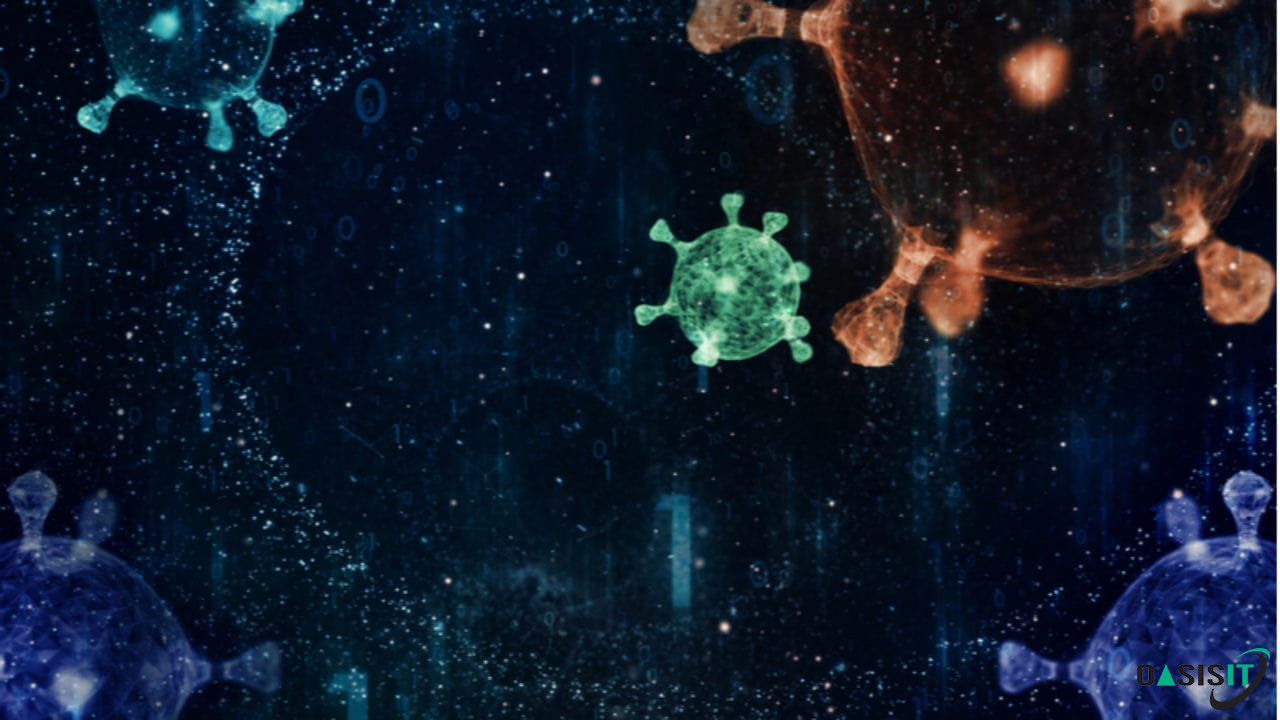 The CTI cybersecurity effort
A growing number cybersecurity professionals calling itself the "CTI League" has banded together to help hospitals fend off hackers and other bad cyberactors. The group now has about 500 members worldwide and was launched earlier this month by Ohad Zaidenberg, lead cyber threat intelligence researcher at Israeli firm ClearSky Security; Nate Warfield and Chris Mills, security researchers at Microsoft; and Marc Rogers, executive director of security at Okta and an organizer of the DefCon hacking conference.
"If some hospital gets attacked by some ransomware and wouldn't be able to pay, people will die because they wouldn't be able to get the medical services needed," Zaidenberg told NBC.
The CTI League, which collaborates on its efforts using Slack, looks for vulnerabilities hackers are targeting, then searches for hospitals or other medical facilities that may be vulnerable. "The first thing we want to do is neutralize attacks before they happen. The second is to help any medical organization after they are attacked," Zaidenberg said.
Rogers told DARKreading.com that the CTI League has members in 40 countries. "It's important to us that this is a global effort, because this is a global threat. That's why we made the call worldwide, and were delighted when the world responded."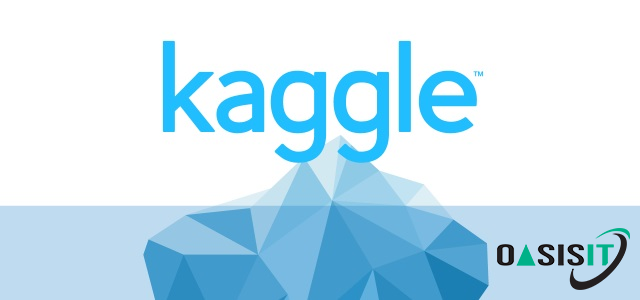 Kaggle touts machine-learning challenge
Kaggle, an online community for data scientists and a platform for competitions, has unveiled a new bounty-paying challenge: the COVID-19 Open Research Dataset Challenge, or CORD-19.
CORD-19 asks AI and machine learning researchers to develop text and data-mining tools to analyze a dataset that includes tens of thousands of articles on virology and infectious disease. The goal is to help provide answers for 10 tasks, or lines of inquiry about the ongoing coronavirus pandemic.
The prize for each of the tasks in the challenge is $1,000, delivered as cash or as a charitable donation to research and relief efforts.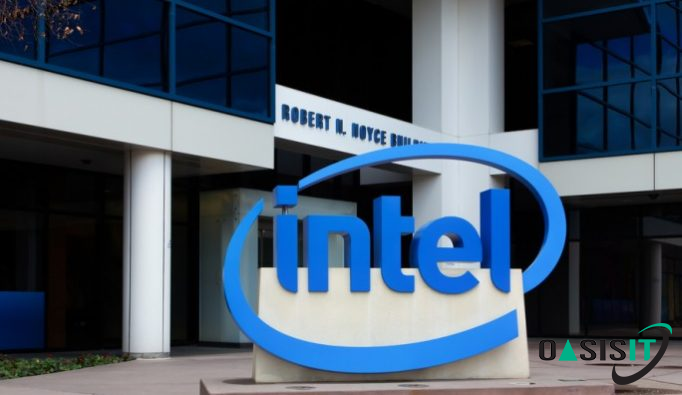 Intel allocates $6M for coronavirus relief
The Intel Foundation plans to provide $4 million to back coronavirus relief efforts in areas where the company has a significant presence and is offering up to $2 million in matching funds for every regular full-time and part-time employee and U.S. retiree who wants to contribute to the COVID-19 fight. Intel will match contributions made until April 10.
The $4 million donation is aimed at community foundations and organizations focused on food security, shelter, medical equipment and small-business support. The matching donations will go to food banks, school districts and children's hospitals helping local communities manage the pandemic's impact.
In the U.S., donations are targeted at several states, including Arizona, California, Massachusetts, New Mexico, Oregon and Texas. Internationally, donation areas include Costa Rica, India, Ireland, Israel, Malaysia, Mexico and Vietnam.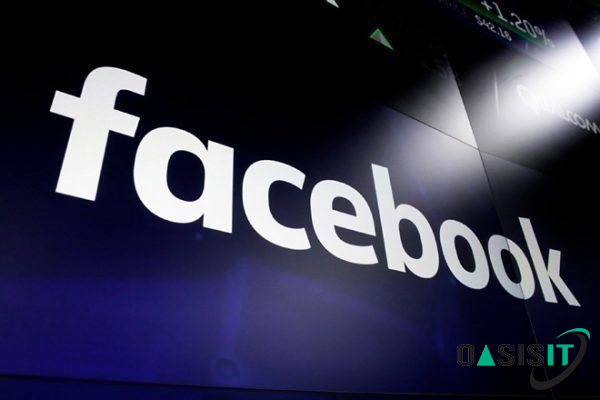 Facebook offers up Messenger
Social networking giant Facebook on March 23 unveiled two initiatives to help governments fight the pandemic using its Messenger chat service.
"We're partnering with our developer community to provide free services to government health organizations and UN health agencies to help them use Messenger to scale their response to the COVID-19 crisis," Facebook said. It highlighted efforts by Argentina's Ministry of Health to provide updated, accurate information about the coronavirus.
UNICEF and Pakistan are also using Messenger to share information and advice about coronavirus.
Facebook is also working with the Devpost hackathon project aimed at fighting COVID-19.
source: https://www.computerworld.com/article/3534478/tech-pitches-in-to-fight-covid-19-pandemic.html